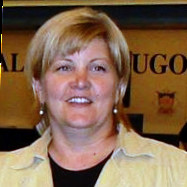 Ali Shull
Strategic Brand Communications | Public relations | Story Marketing
Storytelling. Content Marketing. Communications. PR. Social. Whatever you call it, it comes down to fundamentals. Who are your customers? What do they need? What's your purpose? How and when should you communicate? Ali calls it Story Marketing, and that's what she does best.
Ali is a builder – fluent in developing content and marketing strategies that build brand awareness, loyalty, and purchase intent. As a content strategist, Ali does more than wrangle commas. She's obsessed with innovating new ways of creating amazing content that's absurdly useful and effective.
With 2 decades in the "people relations" business, she works at the nexus of social technologies and marketing communications to help clients more impactfully connect with their stakeholders. Because that's where growth - for any kind of business - begins. Big ideas are a dime a dozen. It's only when they're translated into reality and reach the people they're intended to help that they actually start to change lives.
As a business development, digital brand communication and social marketing strategist Ali has managed accounts, developed content, crafted story, and increased engagement for a portfolio of clients such as Cole Haan, Nike, Visit Napa Valley, Napa Humane, Napa General Store, Yes on Measure C Napa County, Napa - San Mateo - Fremont on Ice, Stop Syar Expansion, Flavor Napa Valley, Wine, Women & Shoes Napa Valley, Great Wine Capitals, Mia's Kitchen, Beau Wine Tours, and Napa Vision 2050.
Ali calls the Napa Valley home, and when she is not crafting business strategies, clever tag-lines, engaging content or integrating websites, she is finding the best coffee shop to plug in at and indulging in an Americano - she is somewhat obsessed with the stuff!
Tim Shull
Corporate Communications | Story marketing and Sales Strategist | Business Development
Tim is a pivotal sales executive offering over 20 years of experience in implementing successful sales strategies and motivating highly galvanized teams to produce significant bottom-line results. He has proven expertise in B2B Sales Management, Client Relationship Management, Lead Generation, Market Research/Competitive Analysis, Staff Development, Process Creation and Improvement.
Tim is responsible for driving corporate and product strategy and managing the development and refinement of the various technologies and capabilities that set SherpaSocial apart as a truly differentiated offering in the market. Tim has developed extensive industry experience in Project Management, Partnership Development & Deal Execution (OEM, reseller, technology, & services), New Product
Development, and Product Launches.
Tim has a knack for mentoring small businesses in developing their brand. He has a distinguished background in designing and executing effective sales strategies to optimize market opportunities, customer satisfaction, and revenue growth. He is an experienced business mentor able to assess diverse situational challenges, develop action plans, and turn ideas into logical strategies.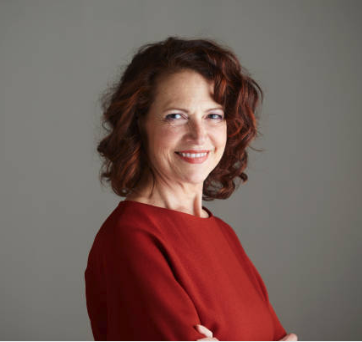 Maria Sparks
Website and graphic design | Digital Advertising | SEO
Maria has a passion for taking the creative process to a personal level with each client. She has helped dozens of companies execute their marketing strategies with creative collateral and integrated websites. As a web-to-print specialist, her background in programming and design enables quick and efficient implementation of client on-boarding and management for portals and templates. Creating excitement about brands through an intelligent media mix gets her up in the morning. Maria loves to explore new places for inspiration and her education in design principles gives her the perspective required to translate complex client needs into clear digital communications.
With over 20 years experience in print and digital design, programming for web-to-print portals, websites and e-commerce systems, marketing and project management, she has a deep enthusiasm for brand development.
When she's not designing logos, apps, websites and more, she's usually on the golf course trying to become a pro golfer. She loves her husband, her three daughters, nutella, and watching re-runs of Seinfeld..in that order.
Caleb Sutter
Video Creation & Marketing | Video Content | Script Concepts
Caleb doesn't really talk about himself. That's okay because he's pretty amazing when he's telling your story.
Caleb Sutter holds an MFA in Film & Television Production and graduated in the top of his class from the San Francisco State Cinema department. Caleb has worked on award winning projects running the gamut from feature films and documentaries to short films, commercials, and web content. He's been described as an artist, an idealist, and a perfectionist but the only description that matters to him is "great dad". At the end of the day he's just a dude working hard and enjoying his family.
What happens when you work with Caleb? First he helps you find the incredible and beautiful pieces of your story then he puts them on film (or video). He makes you the star of the epic poem that is you. Then you get to share it and people get all emotional and fall in love with you.
"Everyone has a beautiful story to tell. A story that deserves to be told because it's unique, specific, and individual. That's what I do. I share those stories." - Caleb Sutter
Susan Larson-Bouwer
Organization Development | business strategy | training & coaching
Susan has been called a "supernode" because of her ability to connect people and processes. Susan can help you create the outline of your story, chapter by chapter.
After over 20 years on the non-profit sector, Susan recently completed a Master's degree in Organization Development. Susan combines practical wisdom with deep understanding of how organizations evolve and grow to tailor processes, strategies and trainings that are unique to your organization. She has coached from entry to executive level on personal development, emotional intelligence, and team effectiveness. If she can't help you figure out a solution, she can connect you to someone who can! She has consulted for numerous clients including Community Resources for Children, Sonoma State University and Wells Fargo.
Susan is currently watching her three kids fly the roost, volunteering at Camp Jack Hazard a youth summer camp on the Sonora Pass, and searching for the perfect IPA.
Dylan Cunningham
Website Design and Management | Application Development
Dylan is an undergrad at Stanford University studying Computer Science. While pursuing his degree, Dylan builds websites and does other technology and coding related projects for clients. He is interested in how good design can make a website much easier to use and look at. Dylan specializes in helping individuals and companies increase target-market visibility by creating eye-catching websites. He's committed to staying current with trending design and constantly challenges himself to learn more. Additionally, Dylan is passionate about developing voice-based apps for Amazon Alexa and Google Home. Originally from Colorado, Dylan enjoys playing soccer, hiking, biking, snowboarding, and just being outside in general.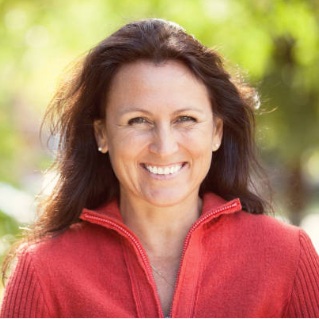 Jerilyn Nevins
Website Design and Management |Wordpress Certified | Salesforce Certified